Students receive State Art Awards
Hang on for a minute...we're trying to find some more stories you might like.
There were 31 artworks from Schuyler High School students submitted in the Statewide Scholastic Art competition. For the third year in a row, the SCHS Art students have won more Scholastic Art Awards than was won in previous years. This year there were 21 awards given to 8 different students including Chloe Beltrand who received a Gold Key in Ceramics, Gabriela Castro received a Gold Key in Sculpture. Robert Fuentes received a Silver Key Portfolio with 8 Artwork shown as a collection, and 2 Gold Keys and 2 Honorable Mentions in Drawing. Pammela received had a Gold Key Portfolio with 8 Artworks shown as a collection, and 4 Gold Keys, 1 American Visions Nomination, and 1 Honorable Mention. Astrid Mejia received a Silver Key Portfolio with 8 Artworks shown as a collection, with 1 Gold Key, 1 Silver Key, and 1 Honorable Mention in Drawing. Amy Rocha earned 1 Silver Key in Drawing and Elder Romero earned 1 Gold Key in Drawing.
"We have done well the last three years, and have beaten our total awards count each year," according to Schuyler Central High School Art teacher, Trotter. Last year SCHS art students won first portfolio Gold Key, this year students won a Gold Key and 2 Silver Keys for portfolios. They also had 8 different students that won the awards this year which is more than any other years. This year they won 21 total awards beating their previous record of 12 last year. "In addition to these awards, for the first time we had a student get nominated for the Nebraska Visions Awards," stated Trotter.
"Any size of work is eligible," Trotter said. Students work was submitted in the Drawing Category, Sculpture Category, and Ceramics Category. Students can enter multiple years. Freshman and Sophomores compete against each other, and Juniors and Seniors compete against each other. Pammela Garcia, Astrid Mejia, Robert Fuentes, Chloe Beltrand, Cassie Macholan have all competed before. The Statewide Scholastic Art Awards ceremony is in Omaha on March 2nd and the National Award winners will be announced in late March.
About the Writer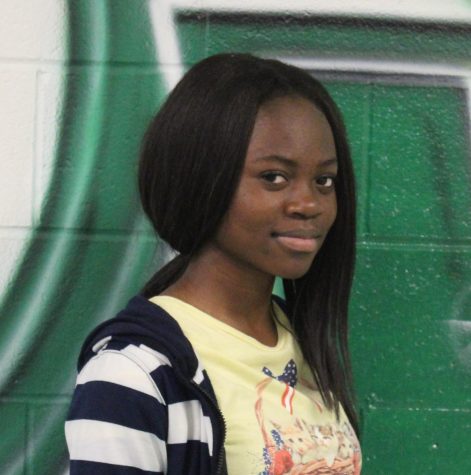 Ketsia Dimpolo, Staff Reporter
Ketsia Dimpolo is a sophomore and this is her first year as a Staff Reporter. She enjoys playing softball as a Schuyler Warrior.