Nebraska flooding causes damage
Hang on for a minute...we're trying to find some more stories you might like.
On Wednesday March 13, 2019, there was flooding in the state of Nebraska, causing more than one billion dollars in damage to the state. The flood was caused by the combination of a large amount of snow already on the ground, rain, frozen ground so the water couldn't be absorbed into the ground, and giant chunks of ice jams along multiple rivers. The heavy flood damaged bridges, roads and homes. Roads were closed due to the damage.
Thursday and Friday, March 14th and 15th, Schuyler residents were not able to leave town due to the roads being closed. Thursday through Sunday, residents who had to be evacuated from their homes were able to stay at the elementary and middle school. Volunteers from the community brought food and served meals at the elementary school. On Thursday several high school students helped volunteers from the community fill bags of sand to pile together and block the flood waters from coming into town. Highway 15 south of Schuyler and the Bone Creek bridge remain severely damaged and therefore will be closed for sometime.
About the Writer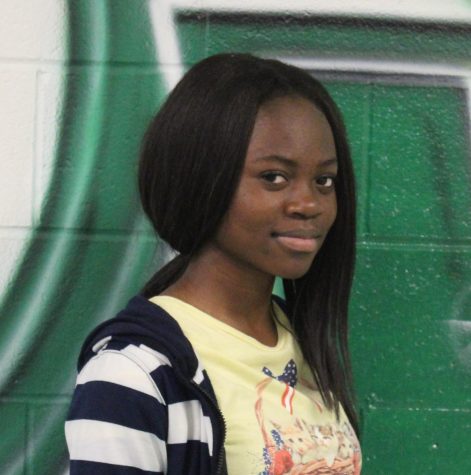 Ketsia Dimpolo, Staff Reporter
Ketsia Dimpolo is a sophomore and this is her first year as a Staff Reporter. She enjoys playing softball as a Schuyler Warrior.