Warriors honor Veterans
Hang on for a minute...we're trying to find some more stories you might like.
Veteran's Day is when we thank and remember soldiers for what they have done for us. Each year on November 11th, we commemorate Veteran's Day. It was a special Veteran's Day this year, because it was the centennial anniversary of the end of World War 1. At Schuyler Central High School, we commemorated Veteran's Day on November 12. Mr. Seth Paesl, Social Studies teacher at Schuyler Central High School, coordinated the Veteran's Day Assembly. Some of his students also helped him with the video portion of the assembly.
The students of the SCHS band played the "Armed Force on Parade" by Andrew Balent. The SCHS choir sang "Let there be peace" and "America, of thee I sing". There were three students in Schuyler Central High School who joined the National Guard this past summer. They were; Pammela Garcia, Carlos Alarcon, and Robert Fuentes. The speaker was Private 1st Class Garcia, who is in the National Guard. She spoke about her family, when she joined the National Guard, and how it change her life. She then presented the three new student soldiers. Pammela Garcia, Carlos Alarcon, and Roberto Fuentes talked about where they are going to go to basic training. "Taps" was played by sophomore Dominic Semerad.
About the Writer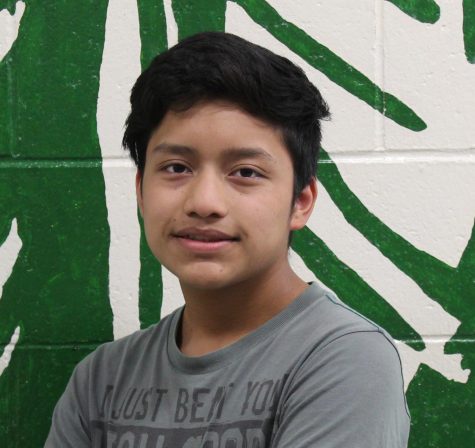 David Juarez, Staff Reporter
He is a sophomore and it's his first time as a staff reporter for the Warrior News. He plays plays soccer with his friends at the park.