School District gives students Opportunities and Experiences
The After School Program is a place that students can go after school to participate in clubs or activities in a safe environment. It also gives the parents an opportunity to have their children there until 5:30 for the parents who aren't able to make it home from work around 4:30 or 5. After School Program runs until school dismisses at 5:30 everyday. After School Program had began in October 2015.  It was started because there were a lot of students who needed a safe place to be until their parents got off of work. The program also saw a need in the district to give students opportunities & experiences that they would not have during the day.
According to Heather Bebout, After School Program Director, ''We have an attendance of around 300 students a year at the elementary school and 70 students at the middle school.  Daily, we have around 185 attend at the elementary school and 50 at the middle school. During June summer school, we have around 350 students that attend from both schools.'' The After School Program usually employees around 10 to 14 high school students a year. The program is looking for  employees who are very reliable, friendly, a good coworker, and someone who loves kids.
The program offers about 16 clubs each day between the two buildings.  A few of those clubs are Spanish Amigos, Crafty Adventures, Surprise Club, Girl Scouts, Boy Scouts, SES Dance Team, Puzzle Club, Taste Buds, Secret Agents, Sports Club, Flag Football, Soccer, Leadership Survivor, CSI, Rubic's Master, Dungeons & Dragons, and Anime Club.  The clubs change each quarter.
A benefit of the program is that the students love to come because the students do hands-on, fun activities.  They get to choose their clubs so they are able to do things they are interested in. Kids have the opportunity to learn new clubs and different activities that they didn't even know existed. It also gives them a place to feel safe. The After School Program is a great place for kids and will continue in the future.
About the Contributor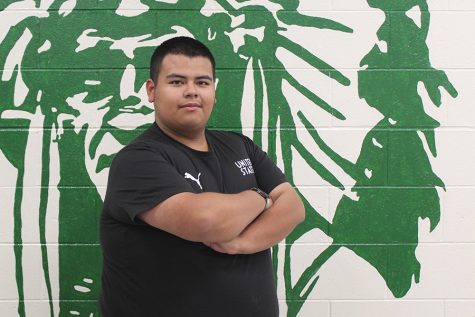 Carlos Salinas, Staff Reporter
As a Senior, Carlos Salinas is a returning Staff Reporter for Warrior News. His main interests are photography, wrestling, history, and gaming. This is...