4th Graders Collect Tabs for Charity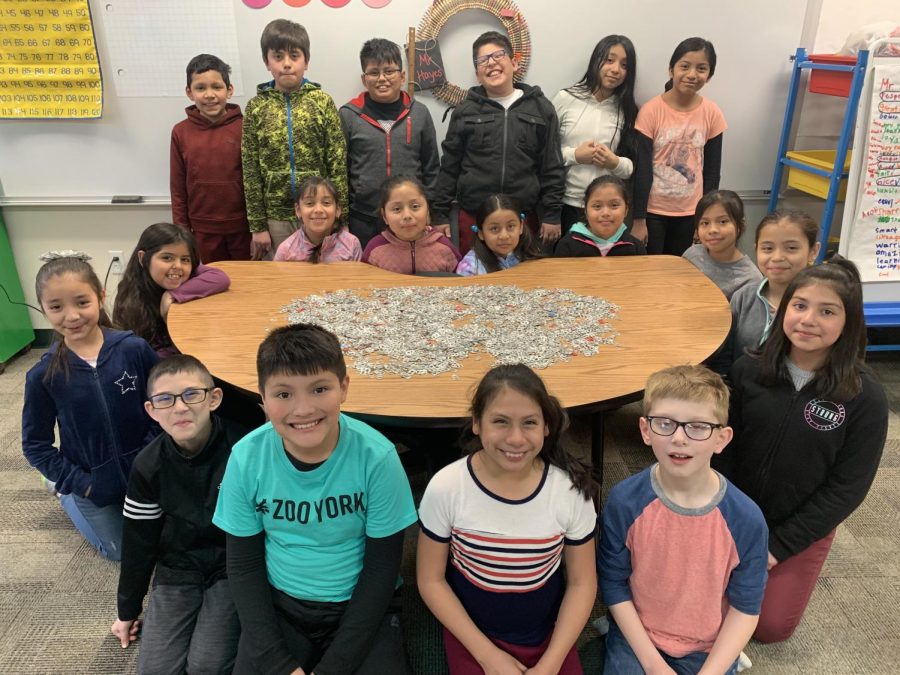 Brante Hayes and his students have been collecting pop tabs to help raise money for the Ronald McDonald House Charity. Brante Hayes is a 4th grade teacher at Schuyler Elementary School. The tabs are exchanged for money by the weight of aluminum turned in.  It's the same as turning in aluminum cans. He says that the reason why they only take the tabs compared to the entire can is because it's easier for them to deal/store the tabs.
The Ronald McDonald House Charity was founded by Dr. Audrey Evans, Jim Murray, and Fred Hill on October 15, 1974 in Philadelphia, Pennsylvania. The charity provides a place to stay for families with hospitalized children under 21 years of age who are being treated at nearby hospitals and medical facilities. Since its founding, the Ronald McDonald House Charity has grown from the original house to more than 366 locations spread all over the globe and aids more than 7,200 families every day around the world. In addition to the houses, the Ronald McDonald House Charity also operates 215 Family Room programs in 23 different nations and 50 Care Mobile programs which provide dental care in 9 countries.
Mr. Hayes and his class have collected 8 gallons of pop tabs since they began collecting tabs in October. Mr. Hayes uses the pop tabs collection as a means for his students to earn points for their team. Each month, he holds a draft in his room and divides his students into two teams. Along with points from collecting pop tabs, they can also earn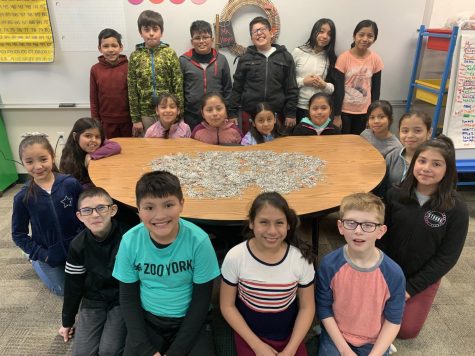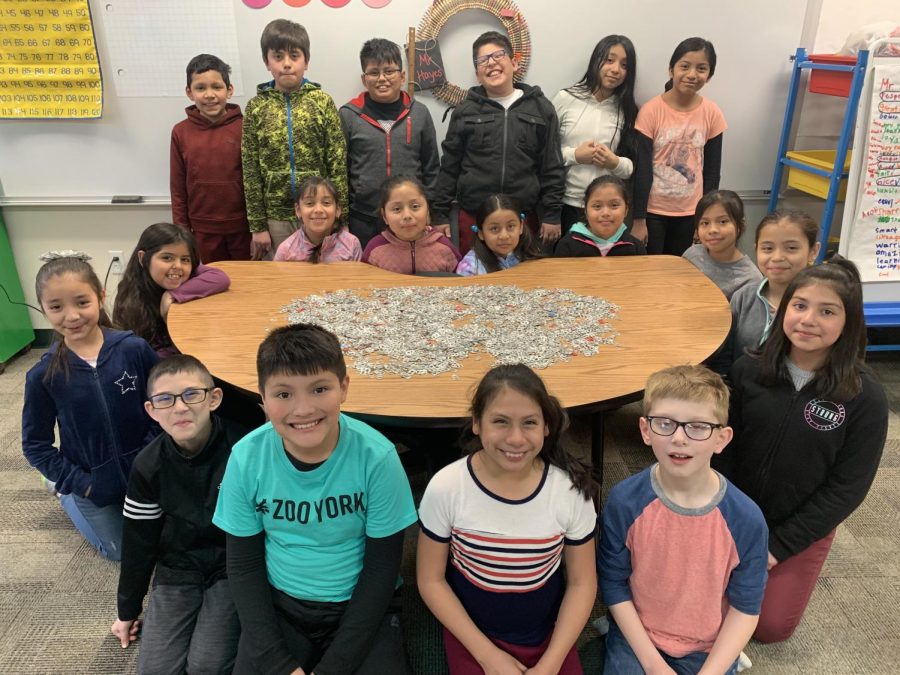 points from numerous classroom management activities. Mr. Hayes states, "I have discussed doing good deeds and "Paying It Forward" with my students and ask that they do something good for someone else on a daily basis." In addition, Hayes says that this particular activity is something him and his class can do together and help make a difference.
Mr. Hayes affirms that it is important for teacher to teach outside of the textbook as well. He thinks that teachers should be teaching other qualities besides academics, such as; being a good person, responsibility, and respect. He adds, "It's a simple concept that gets overlooked because of the rush of the curriculum."
Mr. Hayes  started collecting pop tabs with his classrooms years ago. However, he used to give the tabs to someone else so they could donate them to the Ronald McDonald House Charity. This year he chose that his students would be credited directly for their efforts as they will donate to the Ronald McDonald House Charity themselves.
According to Mr. Hayes, his classrooms will continue to collect pop tabs and donate them to the Ronald McDonald House Charity. He recognizes that although the pop tabs only make a small difference financially, emotionally it will make a large impact on both sides of the story. He adds that his students know that they won't receive praise they may want from the efforts. Mr. Hayes explains, "We won't know when or where our efforts will be given to someone in need but we know that we are doing an amazing thing for families in need.  Somewhere out there in the world, a family is greatly appreciative of our hard work. That feeling will live on forever."
About the Contributor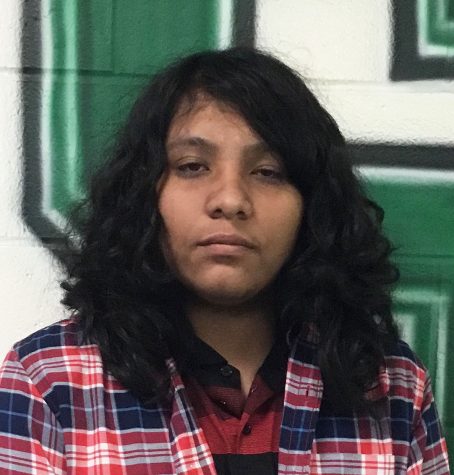 Erik Hernandez, Staff Reporter
Erik Hernandez is a senior and experiencing his first year as a member of the the Warrior News. He appreciates history, politics, and anything the social...