SCS Lunch Staff's Dedication is Awarded
This year Schuyler Community Schools Food Service Staff was awarded the Nebraska School Nutrition Hero Award. SCS Food Service Director Jaime Ramirez mentions some of the things that have been done behind the scenes to receive the honorable reward. Jamie Ramirez has worked at SCS for 17 years and before she worked in a cafeteria at the hospital in Schuyler. Ramirez remarks, "My boss at the time, RoseAnn Gall, told me I would be a "lifer" in the kitchen and I told her "no way, I was not staying there that long." Here I am 17 years later and I love my job." Ramirez looked forward to seeing the happy smiles on all the kids faces. She added, "knowing that we are feeding some kids what could possibly be the only meal they get that day hurts my heart, I am so happy to be able to be here for them."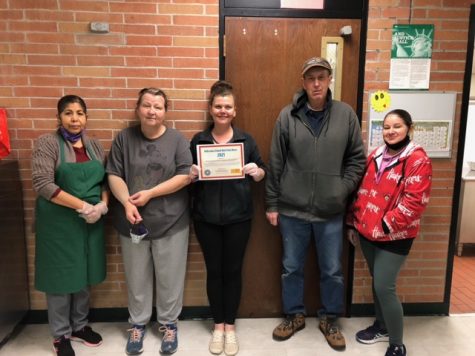 There were a total of  20 food service staff members that received this award. The staff from  SCHS were Joy Jenkins, Sheila Trainer, Irma Torres, Maria E. Arciva, Carmen Jasso de Puente, and Rita Martinez. The SMS staff was Vicki Mefford, Maria D. Arciva, Gene Barr, Jennifer Corbett, and Diane Sandoval. From the SES staff was Sherri Sobota, Lilas Harris, Danielle Orozco, Linda Cech, RaNae Blum, Maria Oviedo, Noelia Encarnacion, Nellie Muehlich, and Carol Steffan. SCS Superintendent Dr. Dan Hoesing nominated Jamie Ramirez, so she also received the award.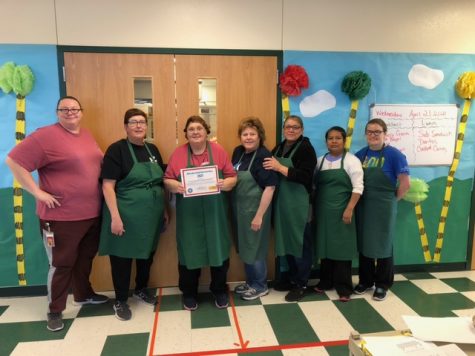 This year has been different with the new CDC guidelines to follow that are constantly changing with rules such as no more salad bar, no self serve, everything must be prepackaged, and everything must be disposable. Ramirez mentioned that hard work and dedication to the job was what led to the award. She first nominated them because she felt that the staff needed recognition. Each staff member puts in their own part and they also work together as a team when they are short staffed or need assistance. Ramirez states, "I really appreciate the flexibility of my staff and I hope they know how much I appreciate their hard work every day."
About the Writer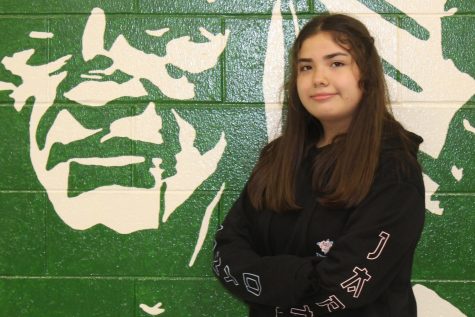 Victoria Melgar, Staff Reporter
As a Freshmen, Victoria Melgar is a new Staff Reporter for Warrior News. Her interests are sketching and spending time with her family.