Leading our Band: an interview with our Drum Majors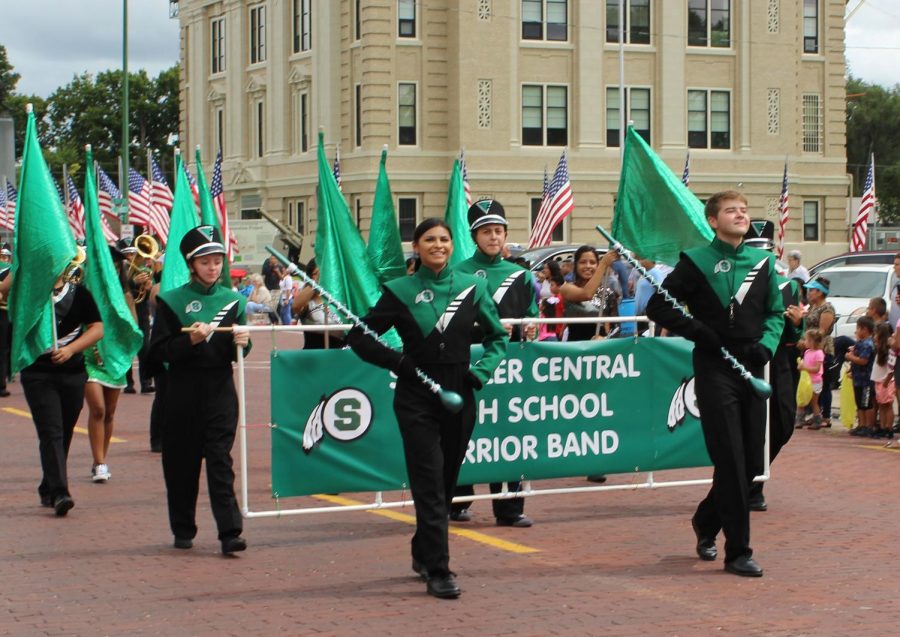 Two Drum Major students have been selected this year in the Schuyler Central High School Band. They are Pammela Garcia and Kasey Brabec. Pammela Garcia used to not have fun so, she wanted to see if she could make band fun for her friends and classmates, and now she loves band a lot. Her favorite memory in band was that one year they went to a competition and they had a lunch break at a mall, so instead of buying food she went with a group of friends to Hot Topic. Conducting band makes her nervous to have all of the band students and audience watching her even though she has grown up with most of the students. She is the only musical person in her family. She plays the flute. Pammela wants to continue with band in college if she has time. A word of wisdom that she will share with young band members is don't quit, keep an open mind and stick to it. According to Garcia, " band is going to more competitions than last year and their sound and their bond with the 8th graders is getting better". She is excited to see how this year turns out and she hopes the band just keeps on improving.
Kasey Brabec wanted to take initiative to help lead their band. His favorite memory was during his Freshman or Sophomore year in band they went to McDonalds after a competition and ordered more than 200 McNuggets. It was just a group of 5-7 people and they ate almost everything. Brabec said "if conducting band didn't make him nervous, he wouldn't be human". The majority of his siblings, as well as both of his parents, play instruments. At this time, he isn't planning on participating in band in college, but he may change his mind as he discovers where he wants to go to college. Brabec said that there are so many different ways to conduct, and it can be really confusing switching between styles. His word of wisdom is to keep an open mind. Marching band is a lot different than concert band, but it can be even more fun! Brabec plays the french horn in concert band, the mellophone in marching band, and the bass guitar in his spare time. The band performance is "The Matador", and is the best sounding show he has heard all four years of his high school career.
Sounds like Pammela and Kasey enjoy being drum majors. Both say to keep an open mind. Although they may get nervous sometimes they love what they're doing.
About the Contributor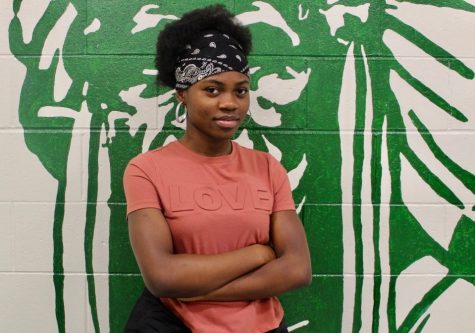 Ketsia Dimpolo, Staff Reporter
Ketsia Dimpolo is a junior and this is her second year as a Staff Reporter. She enjoys writing and spending time with friends.