Volleyball Players' Work Ethic Paying Off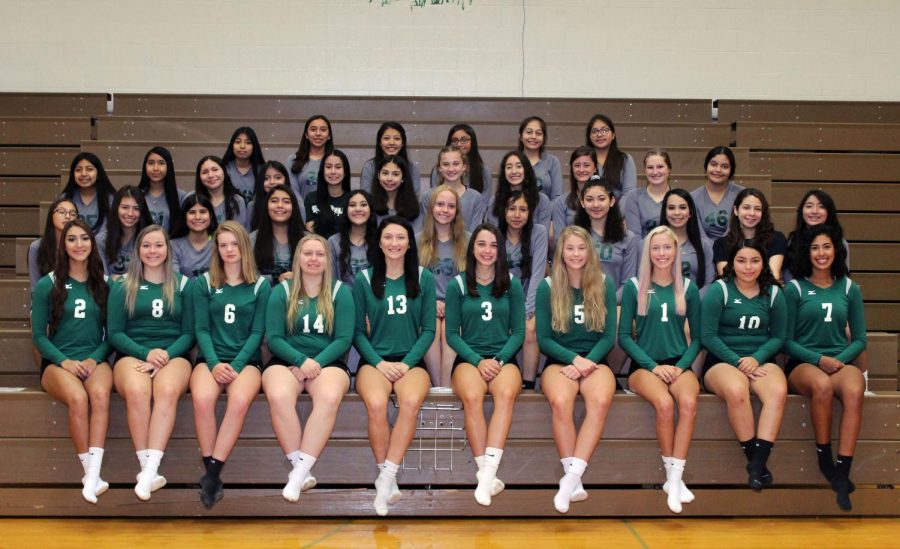 Every drill, practice and effort has paid off for this approaching volleyball season. Head Volleyball Coach Jenna Saalfeld is starting her third year as Head Volleyball Coach. Coach Saalfeld is excited to begin the volleyball games with a "confident and hard working volleyball team." The Assistant Volleyball Coaches are Dan Wolken and Miranda Molly. This year there are 42 girls out for this volleyball season.
The main objective for this volleyball team is for the players to contribute as a team. Another goal is to improve the volleyball records from previous years. According to Coach Saalfeld, the volleyball players have talent and all players have a good work ethic. Coach Saalfeld believes that this season they will achieve success. Coach Saalfeld "hopes her volleyball players get everything out of this season that they want to get out." 
Co-Captain, Tamara Witzel (12)  assists the other volleyball players. Anna Rocheford (12) and Kinzie Peterson (12) are the other volleyball Co-Captains. Witzel's position is the outside hitter, which provides blocks and hits on the front left side of the court. According to Witzel, her favorite part of volleyball is participating on the volleyball court with the team; who are as familiar as family. "This season we are playing more as a team than acting like there is only you on the court," commented Witzel.
About the Contributor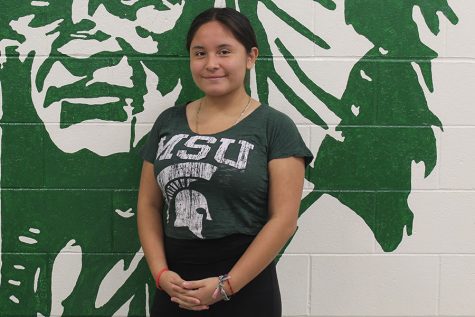 Brienna Romero, Staff Reporter
As a Sophomore, Brienna Romero is a returning Staff Reporter for Warrior News. Her main interests are lifting and competing for the Speech Team. This is...