FFA goes to Nationals
Schuyler Central High School FFA went to Nationals in Indianapolis, Indiana, on the twenty-ninth of October. There were a total of six students and one sponsor. "We traveled with four other FFA chapters; York, Wilber-Clatonia, Centennial, and Lakeview. In total there were just about 95 total people including advisors sponsors and students." remarked FFA Co-sponsor Charles Hosier. 
The Schuyler FFA Chapter completed several fundraisers to help pay for this trip. According to Mr. Hosier, "the full trip for students was around 350 dollars each and they each got a 50 dollar scholarship from the alumni chapter and then Cargill gave us a very generous donation for another 50 dollars a student." Schuyler Community Schools also covered the FFA transportation costs for the gas. "I think the students really learned so much about what FFA is more than what is seen at first glance. Students not only learned about FFA, but many students wouldn't have the opportunity to travel to the special destinations we got to stop and explore. The relationships built between not only Schuyler students but also with the other schools will hopefully be ties to other parts of their lives such as other FFA things and college friends" stated Mr. Hosier.
On the way to National, SCHS FFA went to the National Angus Headquarters in Kansas City. The Budweiser Clydesdale breeding barn and to tour the Archway in St. Louis. The group went to Keeneland to see one of the oldest horse racing tracks in Kentucky. "The students had fun and all had an experience of a lifetime at FFA Nationals. We as Schuyler FFA just want to say how grateful we are for the support from the community and the school district" remarked Mr. Hosier. 
About the Contributor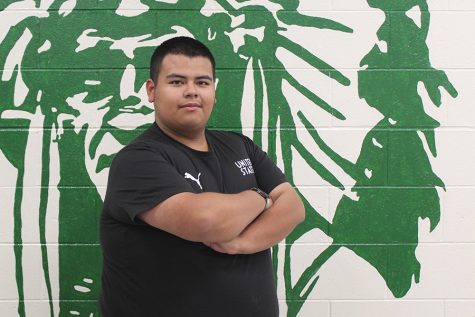 Carlos Salinas, Staff Reporter
As a Senior, Carlos Salinas is a returning Staff Reporter for Warrior News. His main interests are photography, wrestling, history, and gaming. This is...