Hard Work is Paying Off for Wrestlers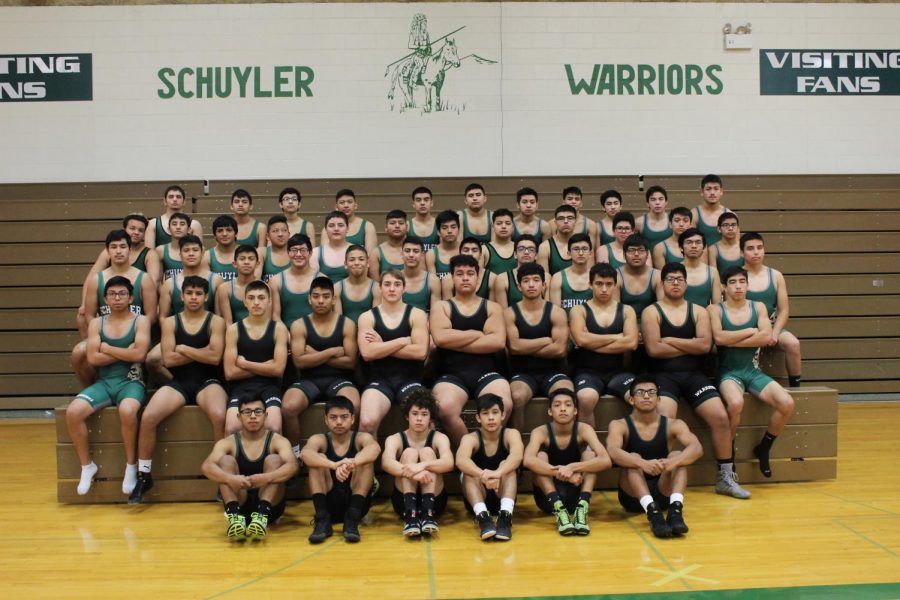 "I think we have a good chance to have several State qualifiers this year, we have a lot of kids that wrestling well and have some good experience," Jeremy Hlavac, Physical Education teacher and Head Wrestling Coach, mentioned. In total there are fifty-five boys wrestling this year. This amount of wrestlers provides the program with lots of talent. Having a lot of students join makes it difficult to have enough space. "We have a lot of kids out this year and practice space is hard to come by," Coach Hlavac stated that that is the biggest challenge they've faced so far. The coaches also wanted to maximize their potential so they decided to only have one practice a day instead of having two like other years. 
Even though the season barely started, the coaches have already evaluated all the wrestlers and determined what their strengths and weaknesses are. "One strength that the kids have is that they are very passionate about wrestling. They love to do it and this makes them want to improve and do their best at the wrestling matches. One weakness would be that we are young in several weight classes this year, and some guys are getting their first taste of varsity wrestling," Coach Hlavac added. "This years' wrestling season has been doing really good for the past two weeks, during practice we always try our hardest," senior, Melvin Pineda, also commented about the season. "My favorite part about wrestling has been winning matches, knowing that the hard work I've put in is paying off," Melvin added. Coach Hlavac also announced who we have to watch out for, "I would say all our wrestlers are the top wrestlers, to be part of the wrestling team you want to the best. We have 2, 3, 4, or even more kids per weight class. However, I would say that returning state qualifier and senior Travis Marxsen would be at the top of my list."
About the Contributor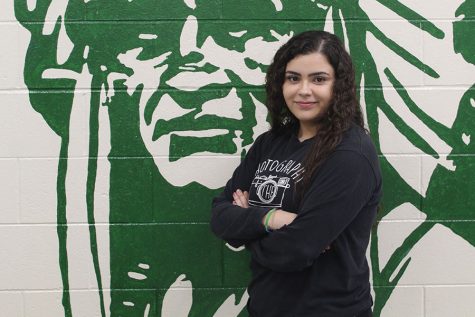 Maria Romero, Staff Reporter
As a Senior, Maria Romero is a new Staff Reporter for Warrior News. Her main interests are Snapchat, reading and watching Netflix. This is her first year...