2020 Art Award Winners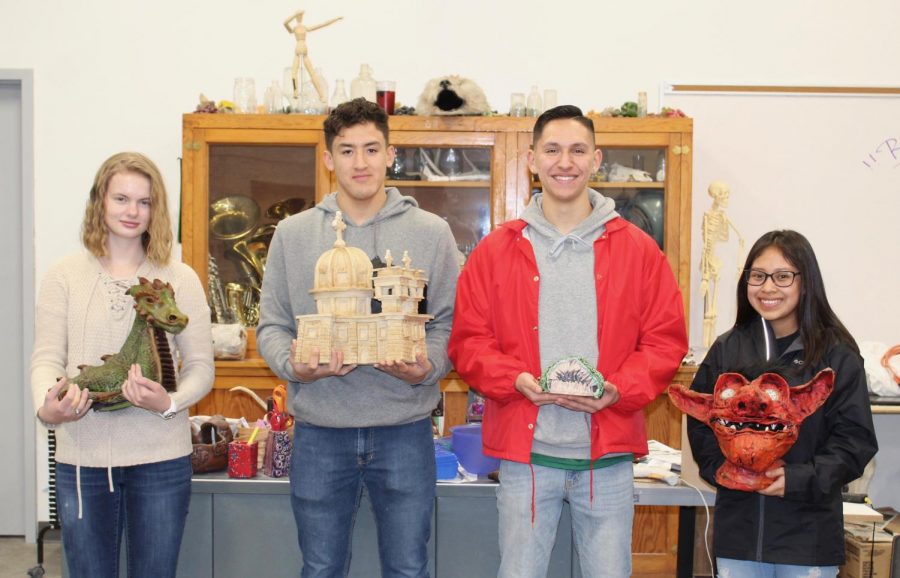 Art teacher Michael Trotter submitted 25 Artworks from artists ranging from freshmen through seniors and 6 students received awards for the statewide Scholastic Art competition. The Schuyler Central High School Artworks are divided into two groups which are Freshmen-Sophomores, and Juniors-Seniors. Mr. Trotter mentioned three types of awards: Gold Key, Silver Key, and Honorable Mention. "All three are great and the award winning work goes on display in Omaha for a month with award winning artwork from the entire state," Mentioned by Mr. Trotter. The artwork that received a Gold Key is judged again against artwork from the entire United States that also got Gold Keys. 
The 2020 Art awards winners are; Melissa Escobar with a Gold Key in Painting, Natalie Carreto with a Honorable Mention in Sculpture, Juan Gonzalez with a Gold Key in Ceramics, Ruben Lickei with a Silver Key in Ceramics, and Tasha Macholan had a Silver Key in Ceramics. Jelmen Orellana had 3 Honorable Mention Drawings and a Honorable Mention Portfolio. Students whose  works were submitted in previous years are Jelmen Orellana and Tasha Macholan.
"It is a mix of students that earned awards this year, some have been in the art room for multiple classes and a few this was their first art class," Mr. Trotter said. "Art is invaluable to society because we are a visual culture. Everything we as humans are attracted to is based on the visual choices we make. Art can help you realize why you are attracted to whatever it is you like," mentioned by Mr. Trotter. Some advice that Mr. Trotter would like to give to someone in high school who is studying art is to draw everyday and to not develop a style yet. "You are too young," Mr. Trotter said. He also recommends that students don't limit themselves with their style, but instead explore.
About the Contributor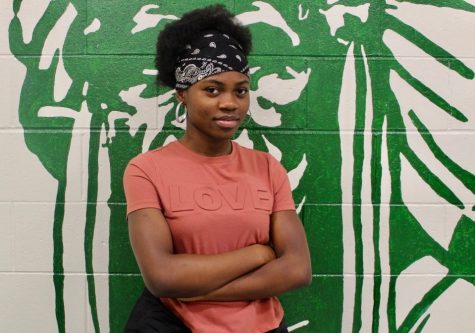 Ketsia Dimpolo, Staff Reporter
Ketsia Dimpolo is a junior and this is her second year as a Staff Reporter. She enjoys writing and spending time with friends.