Students place in Journalism Contest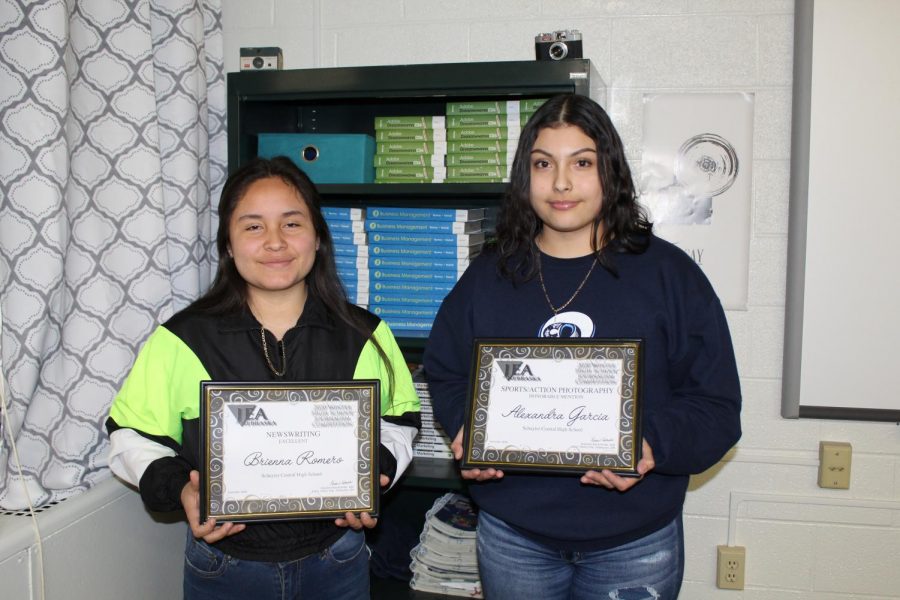 Senior, Alexandra Garcia and Sophomore, Brienna Romero both placed in the statewide Journalism Education Association Contest. Brienna received an Excellent for her Warrior News article "Upcoming Vote Impacts High School " and Alexandra received Honorable Mention for a football game photo. Newspaper and Yearbook teacher, Robbi McKenney, chose Brienna's newspaper article because it was from a specific time span and the article was for the news category. "It fit those requirements and I thought she did a good job of covering all of the story while being concise, informative, and objective," Mrs. McKenney said. For the Yearbook picture, Mrs. McKenney chose Alexandra Garicia's photo because it was of great quality. "The colors were good and not blurry and it is difficult to take quality sports pictures. It is the kind of photo that you look at and look for a longer time because it is telling a story about that moment," Mrs. McKenney remarked.
According to Mrs. McKenney, this is Alexandra's second year in Yearbook and she is "a natural photographer". "She can see what a good picture is and a bad better than most and it is a natural gift that some students have" commented Mrs. McKenney. This was the first contest that Mrs. McKenney has entered students' work in Schuyler Central High School. Mrs. McKenney has been teaching here in Schuyler for six years and she wanted to start entering some competitions to get recognition for the work the students are doing, get feedback and learn how her and her students can continue to improve. "I was surprised that we had students that placed. It not only was our first time entering, but it is a statewide competition. I will definitely continue to enter the contest. Our Schuyler students are doing some amazing things and I want to share that with our community and state" Mrs. McKenney stated.
According to Brienna Romero, when Mrs. McKenney told her the news, she screamed and she couldn't believe that she won 2nd place. Brienna told her favorite Schuyler Middle School teachers Mrs. Rocha and Mrs. Hall about the good news. Mrs. Hall encouraged her to write since she spent her 6th grade year reading books. This is Brienna's first year winning an award. "I always try to give my best effort and to write like there's no tomorrow. So I am very honored that I placed second. Mrs. Hall and Mrs. Rocha always believed that I would get my writing published. If it wasn't for those two special teachers, I wouldn't be here today being the best writer I am" exclaimed Brienna.
According to Alexandra Garcia, she was pretty surprised when she found out that she won and this is her first time receiving an award in a photography contest. "I was never really expecting to win in the first place, but I'm glad I did!" Alexandra said. Alexandra has been taking pictures since her junior year. Advice that Alexandra would give to a beginner would be to practice taking pictures as much as they can. Don't mess around with settings in different locations so that they begin to understand how to fix them if they have any issues.
About the Contributor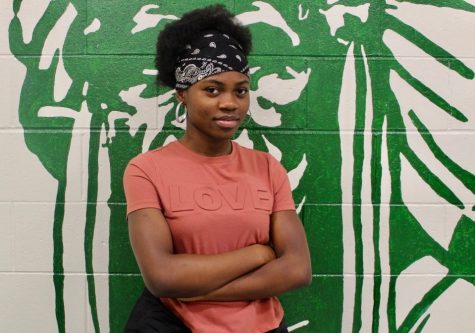 Ketsia Dimpolo, Staff Reporter
Ketsia Dimpolo is a junior and this is her second year as a Staff Reporter. She enjoys writing and spending time with friends.