Schuyler Cross Country Runners Qualify for State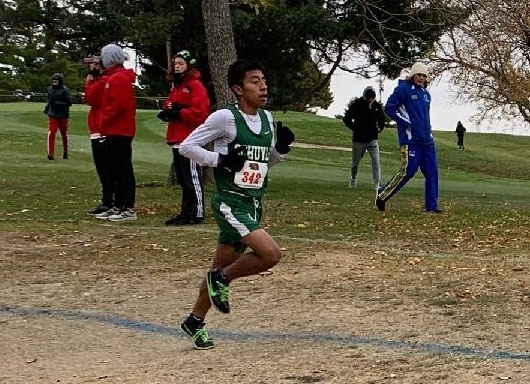 Schuyler Cross Country finishes off the season with two State qualifiers. Although there have been drawbacks with Covid-19 this year, Senior, Marisol Deanda, and Junior, Hugo Ramon, still managed to qualify for State. Ramon finished off his last Cross Country season at State. Ramon shared "I felt really proud being able to finish my season at State." Rick Carter, Boys Cross Country coach, remarks on Hugo's Cross Country season "He worked extremely hard this year and I couldn't be more proud of him." Some challenges Hugo had to face during the State meet include cold weather and running up hills. While preparing for the State meet, Ramon was running ten mile hill runs. Coach Carter never let cold weather stop him and his team from running. Ramon managed to finish as the 11th runner out of the district at State. Hugo Ramon placed 60th place at Class B State. There was a total of eighty-four runners. 
The second State qualifier, Marisol Deanda finished as the 28th runner at State. Marisol's goal was to finish as one of the top 15 runners. Marisol set a new school record during a meet in this past Cross Country season. This was Marisol's second time qualifying for Cross Country State. Cortland Cassidy, Girls Cross Country coach, remarked on Marisol's Cross Country season "Marisol has another year under her belt, and she's a stronger runner." Coach Cassidy also elaborates on next year's goals as in getting Marisol in her next best shape by doing more mileage and longer workouts. SCHS Cross Country had an overall great season.
About the Writer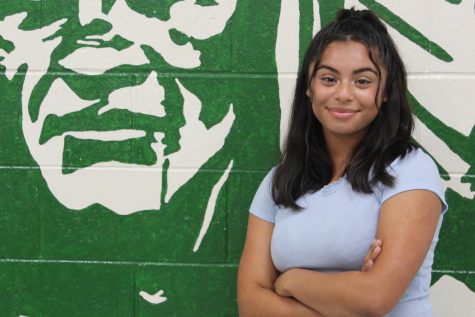 Briana Martinez, Staff Reporter
As a Junior, Briana Martinez is a new Staff Reporter for Warrior News. Her main interests are Snapchat, watching movies, and spending time with her family.