Upon the Curtain's Opening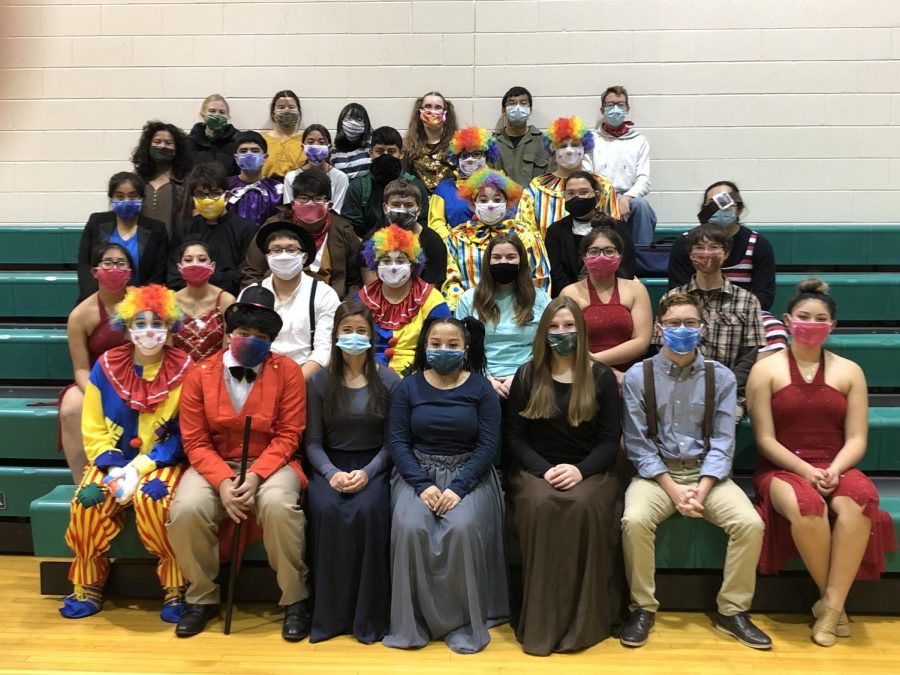 Competitions have come to a close for the Schuyler Central High School One Act team. This year, they performed a play titled "Elephant's Graveyard". On November 24, the SCHS One Act team competed at Conference. The competition was held in Aurora. The team and the three coaches, Hope Pedersen, Paul Nebalski, and Morgan Semerad, arrived by bus and performed after the previous school vacated the building. Due to Covid-19 regulations, none of the performances had an audience beyond the judges. The Schuyler team set up their play's stage, performed, packed their props back up, and left immediately afterwards. The judges only informed the coaches of the team's placement that night over a zoom video call. The Schuyler One Act team was the Runner Up, in second place, and just behind York. Hope Pedersen, a One Act Coach, said "for us to be able to walk away with Conference Runner-Ups, showcases the hard work and talent of our students". 
The most recent One Act competition was Districts, which determined if the team could move on to State competitions. "One of the biggest areas that we need to improve on is voice", Pedersen explained, "With masked performances, we face a bigger challenge this year with making sure that every word is heard". The District competition took place in Gretna on Saturday, December fifth. An audience was allowed for this performance. The actors compiled a list of 160 guests that included parents, guardians, and siblings. "If they are not on the list, they will not be allowed in as this has been stated by the host school for Districts", Pedersen confirmed. When all was said and done, Schuyler placed sixth out of the eight schools. 
While there may not be any State competitions, SCHS's One Act team is still doing multiple performances for Schuyler residents. The first is on December 17, at six for parents in the new theater. Each actor can invite up to five family members. The admission is free, but the One Act team will be accepting donations. The next performance is on the 18th. This will take place during school for the 9th, 10th, 11th, and 12th graders to watch.