Girls Soccer Team kicking into a new season
Girls Soccer has started its new season. This year SCHS Girls Soccer team has a total of 30 players, a combination of new and returning players. The coaches for this year's soccer team are Jennifer Novak, Danielle Tilley and Clarissa Eloge and they will be working together to coach both Varsity and JV. According to Head Coach Eloge one of their strengths is "We have some very athletic girls this year with some speed.  We have a lot of athletes that could play in multiple positions. Many of the newer girls have good soccer knowledge."  One weakness is they are very young with little experience since last year they were unable to play.  Once the players get a few games under their belts, "I think they will do much better. We are working on finding a new goalie as well" Coach Eloge responded. The toughest team for this year to compete with is Blair and Scotus are usually the most difficult.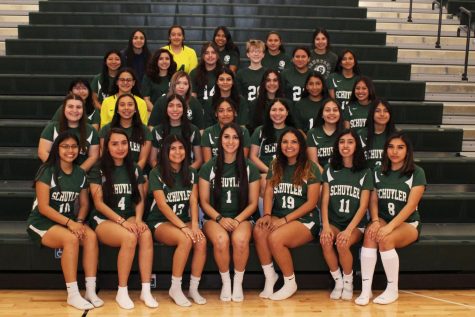 The team's main goal is to learn from their mistakes and grow stronger as a team and work on communication and skills and also become more knowledgeable about positions and the game of soccer. Coach Eloge's  opinion of what the season will be like is "I think the girls have great potential to win some games this year but it depends on how much strength and heart they show.  This season might end up being a building year, but I think as long as the girls that are out right now stay with it, they will be very good in the years to come." 
Soccer player Ailyn Adame has been playing soccer since she was in elementary school. As an athlete she has strengths and weaknesses. One of her strengths while playing soccer is "communicating with my teammates. Communicating is important especially when we're in the game. We need to know where and who to pass to." One of her weaknesses is "probably being too scared of the ball when it is in the air. I am always afraid to go for it, because I don't want to get hit in the face. That would be very embarrassing." When asked when she became interested in playing soccer Ailyn said that her dad plays soccer, so she thought she should give it a try. At first, she thought she wasn't going to like it, but then she ended up loving it. Ailyn's favorite part of going out for soccer is "creating new memories with everyone and just simply having fun." 
About the Contributor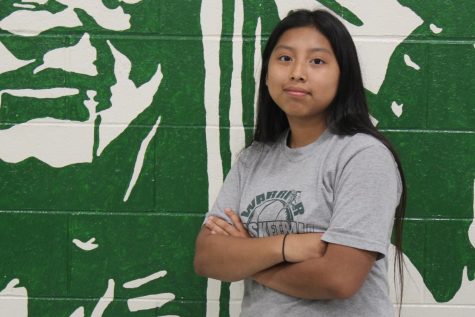 Jacquelyn Perez, Staff Reporter
As a Freshman, Jacquelyn Perez is a new Staff Reporter for Warrior News. Her main interests are playing basketball and watching movies.