FFA takes home ribbons from State
There are a total of 20 members in FFA. The FFA members who qualified for State are; Merrick Kort and Kodie Kracl in Welding and Makayla Cerny, Eliza Bailey, Maddie Prochaska and Jenna Jedlicka in Nursery and Landscape. Charles Hosier, a Co- sponsor of FFA, was asked what he feels has been an accomplishment for SCHS FFA this year. "This year we made many great strides towards our goals as in the FFA chapter. In districts this year we won 3 of the 4 processes which was a great accomplishment," Mr Hosier shared.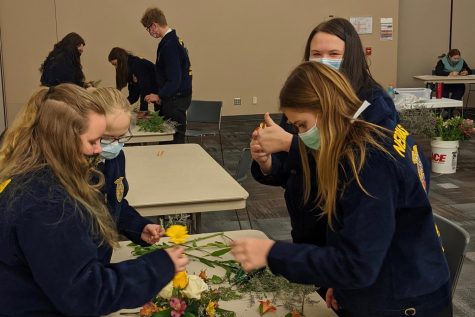 FFA State qualifiers who placed at State were Kodie Kracl who got 29th with a white ribbon in TIG welding and also Merrick Kort placed in 7th overall welding. The Nursery and Landscape team, Eliza Bailey, Maddie Prochaska, Makayla Cerny, and Jenna Jedlicka, placed 29th with Eliza Bailey placing 41st out of 165 individuals and getting a blue ribbon. An area they have seen growth with an individual or SCHS FFA as a whole this year is "Our whole FFA chapter as a whole this year has been very willing to put in extra work and always volunteer. Being in the year of Covid and having a lot of weird restrictions on our competitions it has been great to see so many students really keep the pressure on and perform at a high level," responds Mr. Hosier.  
Merrick Kort has been in FFA for four years. He has qualified for State for 2 years. Merrick Kort was asked if he was going to use welding skills for a career and his response was he isn't going to use his welding skills. What Merrick Kort got out of being a FFA member he said, "I got the opportunity to bond with many new people and learn a lot of new skills."
About the Contributor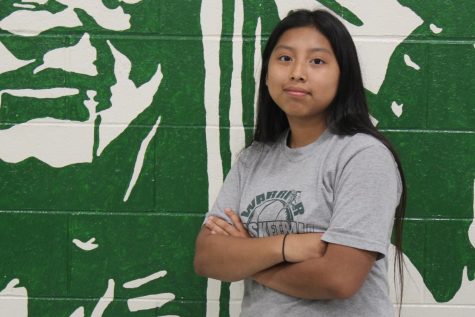 Jacquelyn Perez, Staff Reporter
As a Freshman, Jacquelyn Perez is a new Staff Reporter for Warrior News. Her main interests are playing basketball and watching movies.