Win brings confidence and energy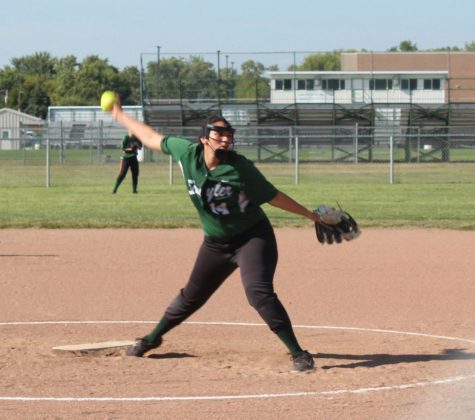 The Schuyler Central High School Softball team earned  "W" on August 21st against West Point Beamer. Hours of conditioning, practicing, and team effort has lead up to this. The score was Schuyler 18 and West Point Beamer 11. When asked if this had changed the way the team playa, Jordan Haas, a 9th-grade Social Studies teacher and Head Softball Coach remarked "I think it brought a purpose back to the practices ad games. For a while, since it had been so long since we had felt success the practices were kind of low in energy, just kind of there to be there. After the win, you could feel a change in energy." When winning, most feel the excitement and many more emotions. "It had been a long time and there was a ton of excitement after the win. Even being ahead by 7 runs the last outs were stressful because it had been such a long time," Coach Haas explained. The last win for the Warrior Softball team was during their 2019 season. 
Coach Haas has always been interested in baseball, but a baseball program was not available at SCHS. "It has always been a sport that was in my life. Since Schuyler Central High School does not have a baseball team, softball was the next closest sport," Coach Haas shared. Lucy Mendez, a SCHS Junior and softball player, also shared her thoughts when the team won. "I was astonished at first. I then felt tears coming out of my eyes. All of the hard work and communication we have done to achieve this win paid off and I was so happy when we worked together and we got this win," shared Lucy. Lucy also mentioned that after winning she has seen the team gain much confidence and keep playing hard.