FFA membership Increases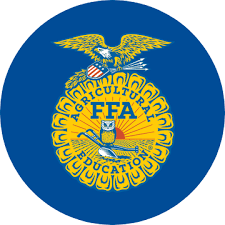 The 2022 FFA chapter has 55 members in total this year. Last year they had 50 members. They gained 5 new members this year. The FFA Schuyler Central High School recruited more members by having a table at Jump-Up Day for the freshman and by advertising. The FFA chapter explained to students and potential new members about some of the things their chapter does. "This year the FFA group plans on getting more members involved and taking more trips," explained Casey Harper, SCHS Ag teacher and FFA Co-Sponsor. In the Fall, the FFA chapter plans on going to the FFA National Convention in Indianapolis, and in the Spring the State Convention in Lincoln. They also recently went to Husker Harvest Days in Grand Island. The FFA chapter also has plans on doing more in the community such as Feed the Farmer and hosting a petting zoo for elementary students.
FFA is a great leadership opportunity and students learn a lot. In FFA, students learn all sorts of things, most importantly leadership. "We push our students to be leaders not just in our club but in the entire school," commented Mr. Harper. Public skills are some of the other skills that students will acquire. The FFA chapter will be competing starting in December with their public speaking. In January, they will be competing in hands-on competitions such as; welding, livestock, judging, and food science just to name a few. The purpose of FFA is to gain skills in leadership, knowledge of agriculture, have a good sportsmanship, work ethic and more.