Seniors to order gowns for graduation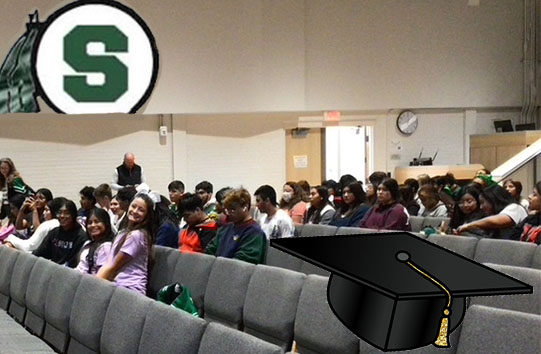 On September 30th, Jostens visited Schuyler Central High School to inform the Senior class about the opportunity to purchase class of 2023 apparel and jewelry in addition to a cap, gown, and stole for graduation. Seniors who are planning on participating in the graduation ceremony on May 14th, are required to purchase a cap, gown, and stole from Jostens. The cap, gown, and stole price is $47.61 once you open the sent link in your school email. If the order is placed after Christmas, according to the Jostens representative, the price will rise. Seniors may make purchases from Jostens online using the link provided in this article or from the email sent by Jeff Duranski, Senior Co-Sponsor. If Seniors are interested in making a purchase please visit the link down below. 
Ordering and paying online is not the only method. Students may also fill out the packet that was handed out or pick up the paper order forms from the office. Seniors may also fill out order forms on paper and turn checks or cash into the office in an envelope with an exact amount of money. The office will collect these envelopes then Jostens will pick them up. 
https://www.jostens.com/apps/store/productDetail/1058536/Schuyler-Central-High-School/-/1817191947/CATALOG_REPOSITORY/Cap-and-Gown-Unit/1823004857/