Warrior Homecoming 2018
Homecoming for teachers and students in Schuyler is celebrated as a tradition. Before homecoming, class officers were making the banners. First day of homecoming week, the banners were hung up. The banner winner was announced on Friday at the pep rally. Freshman received last place, sophomores received 3rd place, juniors received 2nd place, and seniors won 1st place. The Senior class has won all four years.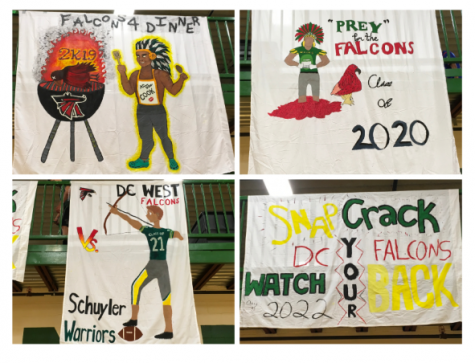 During Spirit Week, students in Schuyler dress up different each day. Tuesday was mismatched clothes. Wednesday was Throwback Day where students dressed up like they were from another decade. Thursday was funky hair day. Friday was Warrior Jersey/Green and White day.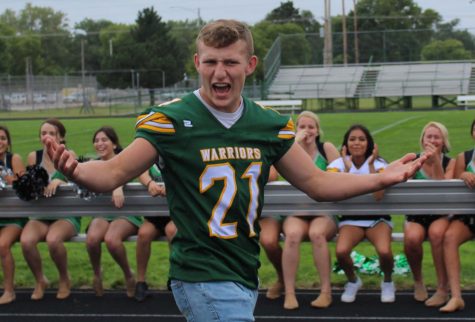 On Friday, there was a pep rally on the football field. The students went outside and the students from the middle school came to the high school to see the pep rally. Later that day, students went to the football game to support their football team. All the students voted on who they wanted as their Homecoming King and Queen.The King and Queen of homecoming were crowned after the football game. Jesus Maganda was crowned the King and Reagan Folda was crowned the Queen. Homecoming week came to an end with a "under the sea" dance. The dance was put on by the cheerleaders.