Three Qualified for State XC
Hang on for a minute...we're trying to find some more stories you might like.
Running in the State Cross Country meet this year, there were "all these mixed emotions with it being my last year running in high school cross country" said Senior Cristobal Gonzalez. This year Schuyler Central High School had 3 state qualifiers. The state qualifiers were; Cristobal Gonzalez and Miguel Carrasco both seniors, and Edith Oliden who is a Junior. For the two seniors, it was a very different meet. They were very nervous to race, because it was their last high school race.
Miguel and Cristobal both worked really hard to make it to State. During the race Miguel "felt very tired , but couldn't give up on the race". Both runners  qualified for state 2 years in a row. It was their junior and senior year. Last year SCHS had 3 state qualifiers.
When Cristobal lined up to race, he was very overwhelmed by emotions. It was his last meet/race of his high school career. "I felt great about the race, because I knew that no matter the outcome, I was making my school proud." Cristobal ran most of the summer and attended the summer weights program that SCHS offers in the summer. He ran up to 500 miles last summer.  
As Miguel lined up to race he felt nervous, because it was his last race of his high school career. "During the race I was really tired, but I could not give up and just finish the race" said Miguel. He attributes this to all his cross country runners for pushing him to do better at all his meets. Also, to his family for supporting him whether they had the chance to watch them or not.
Rick Carter, the SCHS Boys Varsity Coach said, "Both ran very hard, but I believe they both started off a bit too fast and didn't have much energy left for the last mile." Cristobal Gonzalez placed 56th with a time of 18:18.1 and Miguel placed 60th and had a time of 18:22.6. Edith placed 52 out of 86. Rick Carter has been coaching the varsity cross country team for 9 years. The most that he ever had qualify for State Cross Country was 3.
About the Writer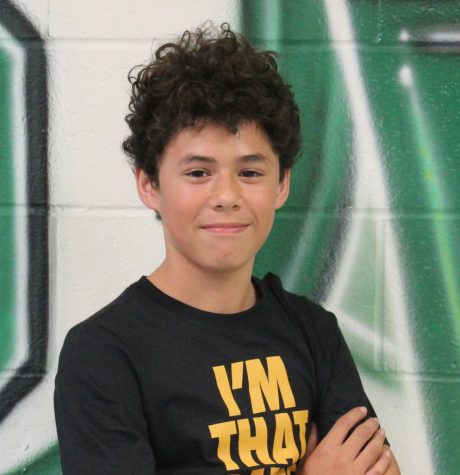 Geovany Chacon, Staff Reporter
Geovany Chacon is a freshman and this is his first year as a Staff Reporter for Warrior News. He is going to participate in Wrestling and Soccer.