Students join in at Bilingual Concert
On November 6th, Schuyler Central High School Spanish teachers, Blanca Alarcon and Vanessa Guarcas, took 30 students to attend at the Justo Lamas concert at Central City. The Justo Lamas Group presented a new Puertican artist, Edgar Rene, who is on a school tour and delivering a positive message to the youth. The concert activities consisted of singing, dancing, and tongue twisters. Rene addressed the importance of bilingualism, benefits of bilingualism later in life, and the qualities of being a good person and respect.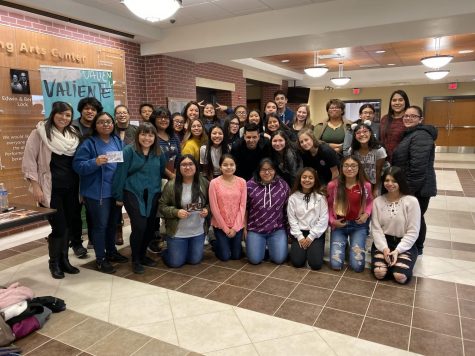 Mrs. Alarcon, noticed how Rene kept the students' attention and enthusiasm throughout the concert. "All the students were prepared by learning the songs outside of class and just being able to sing along at the concert made it more enjoyable," stated Mrs. Alarcon. According to Mrs. Alarcon, students went on stage, participated in danced salsa, played instruments, and competed in tongue twisters. "The artist was very positive, he included students to be apart and have the full experience being on stage with him," acknowledged Mrs. Alarcon.
Veronica Deanda, a freshman, prepared herself for this concert by listening to Edgar Rene's songs. "This experience was exciting to attend, because Mrs. Alarcon is trying to expand the Spanish program in positive ways," stated Deanda. According to Deanda, she posted a picture of him and her, then tagged him. "I did not expect him to screenshot and tag me back!" Deanda exclaimed.