Italian boy makes his way to SCHS
Hang on for a minute...we're trying to find some more stories you might like.
Pietro Caligiana, originally from Perugia, Italy, is attending school in Schuyler as a foreign exchange student.  A foreign exchange student lives with a host family for a year. The host family that Pietro is living with are Leroy and Virginia Semerad. They have 2 children attending SCHS. Maria is a senior and Dominic is a sophomore. To become a foreign exchange student, he went through a program and had to pass a selection test. He then had to fill out paperwork about himself. The reason he chose Nebraska is because his friend, who was also a foreign exchange student in Nebraska, told him a lot of good things about Nebraska. Unfortunately, Pietro will be leaving in June of 2019.
Pietro's favorite Italian food is pizza and favorite American food is cheeseburger. He really likes sports, but football in particular. He has a sister and she is 9 years old. Pietro's hometown, Perugia, is near Rome.  It has a population of 200,000 people. Perugia is known for its cultural festivals. 
About the Contributors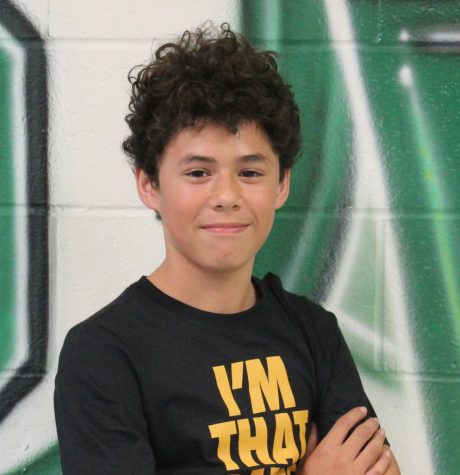 Geovany Chacon, Staff Reporter
Geovany Chacon is a freshman and this is his first year as a Staff Reporter for Warrior News. He is going to participate in Wrestling and Soccer.