Upcoming Vote Impacts High School
Hang on for a minute...we're trying to find some more stories you might like.
"I was planning to transfer to a different school until I heard that there is a possibility of an advanced facility for Schuyler Central High School," Jim Kasik, SCHS Activity Director and Assistant Principal, overheard a student comment. In his opinion, that is a good thing.
In order for this new facility to be built, there must be enough votes to pass the bond. The election will be held on March 12, 2019. Schuyler Community Schools Foundation is responsible for paying the proposed bond campaign to inform the community.  According to the planned construction timeline, if the bond is passed, construction is set to begin June 2019 and will be completed August 2021. The total cost will be $12,500,000. The residents of the Schuyler school districts taxes would not be increased ,if the bond is passed, and taxes will not decrease if the bond doesn't pass.
One of the reasons to why SCHS students and the community need this new larger education facility, is that in the last five years, the enrollment of Schuyler Central High School has increased from 450 to almost 600 students and the increase is predicted to continue. There are requirements to meet for safety and expansion purposes such as a handicap accessible new parking lot/ bathrooms/ locker rooms, larger food services area, and more activity areas. Mr. Kasik stated "if we had the advantage of a new facility, we would be able to reduce the lunch schedule time." To our advantage,"this bond could help our students spend more time in the classrooms to increase their scores," according to Mr. Kasik.
The  each new facility allows increased space and accessories. Restrooms will have an increased capacity for the students. The parking lot will increase the number of handicap parking spaces and a location for the bus areas. The event center will be equipped for performing arts, dance, music, community meetings and events.  Additionally, there would be a new wrestling room, equipped with athletic equipment that provides levels for youth, middle, and high school athletes. The new construction will have a gymnasium for an extra space for our school sports, classes, and community events.
The new food service area will include a kitchen, food serving area, lunch room, and common area. With  a new larger cafeteria the lunch schedule will change to two periods, because it would be able to hold more students at a time. This new construction would also increase  meal options for breakfast and lunch. Lastly, a newer larger concession area would effectively serve our public events.
According to Mr. Kasik, "The new construction would allow us to invite  more districts to come to our school and that signifies more people, leading to an increase of money spent in the community."
About the Writer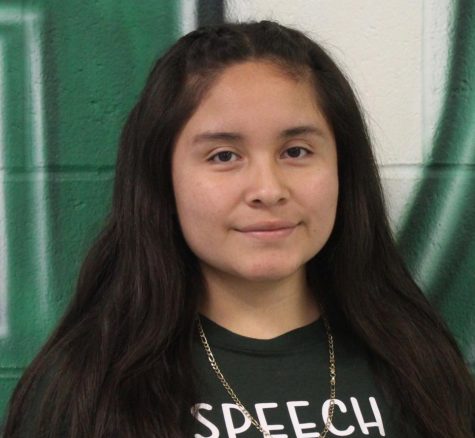 Brienna Romero, Staff Reporter
As a Freshman, Brienna Romero is a Staff Reporter for Warrior News. Her main ambitions are fitness challenges, writing, Speech, and competing for the Cross...