New Goalies to lead Girls Soccer
Hang on for a minute...we're trying to find some more stories you might like.
This year the SCHS girls soccer team had 50 girls show up to play. There are 30 returning players with 6 starters and 20 new players this year. According the Head Girls Soccer Coach Clarissa Dunn, one of the strongest players on the team is Reagan Folda. Folda has been playing for years and has signed to play with Central Community College next Fall. Liliana Hernandez also has been playing for years. "Hernandez has strong legs. Jessica Ramos has a very good skill and work ethic. She is a very good leader in the back. Lesslie Romo has a great speed and I think this could be a good year for her. Jaiden Sock has a great speed as well and very aggressive. Definitely could be very helpful," explained Coach Dunn.
Coach Dunn has been coaching soccer for the past 5 years at Schuyler Central High School. She was assistant coach for 3 years and head coach for 2 years. Coach Dunn started playing soccer when she was 6 years old for AYSO in David City and Columbus. When Coach Dunn was in the 6th grade, she started playing for a traveling soccer team until she was in high school in which she played all 4 years. Coach Dunn played Co-Ed indoor for 3 years after high school  and still play in a women's league during the summer.
The 2019 soccer main goals are to have more wins than last year. "Otherwise the goal is to be competitive in all games, score at least 1 goal per game, and always try to play shutdown defense. We will be working with new goalies this year and our defense needs to bring 100% all the time," Coach Dunn said. Coach Dunn loves coaching and getting to build relationships with the her players. "It is very time consuming for a short while, but I enjoy every minute of it," remarked Coach Dunn. There are many nights and extra activities that happen during seasons, but sports have always been a major part of Coach Dunn's life. Coach Dunn's assistant coaches are; Elyse Belina and Staci Shonka. The Girls Soccer team also had volunteer coaches for the off season work once a week. They were Edgar Romero, Chuy Salinas, and Angelica Frias. 
About the Writer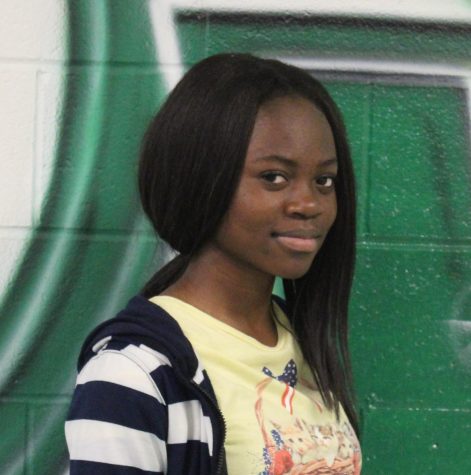 Ketsia Dimpolo, Staff Reporter
Ketsia Dimpolo is a sophomore and this is her first year as a Staff Reporter. She enjoys playing softball as a Schuyler Warrior.